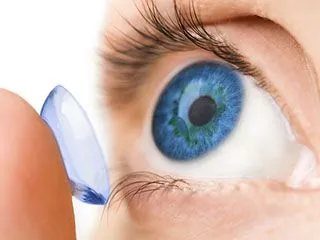 At Allsep Vision Center, we strive to fit contact lenses that best fit our patient's individual needs. After a comprehensive eye and vision evaluation, Dr. Tammi Allsep will discuss the variety of contact lens options with you to select the type that best fits your vision needs and lifestyle. We specialize in helping patients who want contact lenses, but were unable to find the correct fit in the past.
Evaluation
Prior to prescribing contact lenses, Dr. Allsep determines the exact vision correction you require. Refractive error (commonly known as nearsightedness, farsightedness, astigmatism or presbyopia depending on the error) is evaluated by refraction, using lenses to accurately determine refractive error. To schedule an appointment for a vision evaluation with Dr. Allsep, call 281-487-8100 today.
Contact Lenses
After determining the level of refractive error, Dr. Allsep preforms a contact lens evaluation and fitting to determine the type and fit of contact lens that works for you. You will recevie personal attention from our staff to make sure you understand the best way to handle and care for your contact lens. Contact lenses need to be changed daily, weekly, bi-weekly, or monthly, depending your needs. Specialized contact lenses, such as bifocal contact lenses for presbyopia, or toric lenses for astigmatism are also available for patients with these special eye conditions. Call us at 281-487-8100 if you are interested in learning why contact lenses are a good fit for you.
Cosmetic Lenses
Do you want to transform your brown eyes to sparkling blue? Advances in contact lens technology have created great options for cosmetic lenses. Cosmetic lenses are available to enhance or charnge your eye color. There are even contact lenses that add just add a little more definition to your iris, the colored part of your eye. Call us at 281-487-8100 and speak to our knowledgeable staff if you are interested in modifying or changing your eye color with contact lenses.